CSA officially inaugurates Mitra10 32nd store in Ahmad Yani St, Surabaya City which sized of 15,000 m2 making Surabaya has a total of 4 Mitra10 superstore (Wiyung, Kedungdoro, Sidoarjo, A. Yani);
CSA also inaugurated Atria, modern furniture store that placed at a selling space of 1,500 m2 in Mitra10 area (shop in shop concept) to offer a unique shopping experience;
Atria Ahmad Yani is the first Atria store chain in East Java, Atria has a total of 11 stores all over Indonesia.
SURABAYA, 26 September 2019 – PT. Catur Sentosa Adiprana Tbk. (IDX: "CSAP") The largest & leading distribution company in building materials, chemicals, and Consumer Goods / FMCG, holder of modern retail chain store Mitra10 & Atria continues to spur growth in the modern retail segment of building materials and Home Improvement by opening the 32nd Mitra10 on Ahmad Yani St, Surabaya.
The third superstore located in the city known as Kota Pahlawan occupied an area of ​​15,000 m2 with ​​6,500 m2 selling area. Mitra10 Ahmad Yani offers Stock Keeping Unit (SKU) of 32,000 items, ranging from flooring, ceramics, paint, ceilings to home improvement.
"We always strive to create the best and sustainable performance through aggressive expansion in the modern retail sector of building materials and furniture. The city of Surabaya has very good prospects, especially in the residential segment." Said Idrus H. Widjajakusuma, Corporate Secretary of PT Catur Sentosa Adiprana Tbk, the holding company of Mitra10.
He added, throughout 2019, CSA had opened three Mitra10 superstores of targeted five new superstores in 2019. The three outlets were; Cirebon, Yogyakarta and recently Surabaya. Next Mitra10 store will be opened in Solo and Makassar making Mitra10 reach 34 stores by the end of the year.
To support the aggressive expansion plan, CSA has allocated retail segment expenditure funds of Rp500 billion in 2019. CSA seeks to capture the best opportunities with the synergy between business units such as distribution segments, modern retail building materials and furniture for better achievement.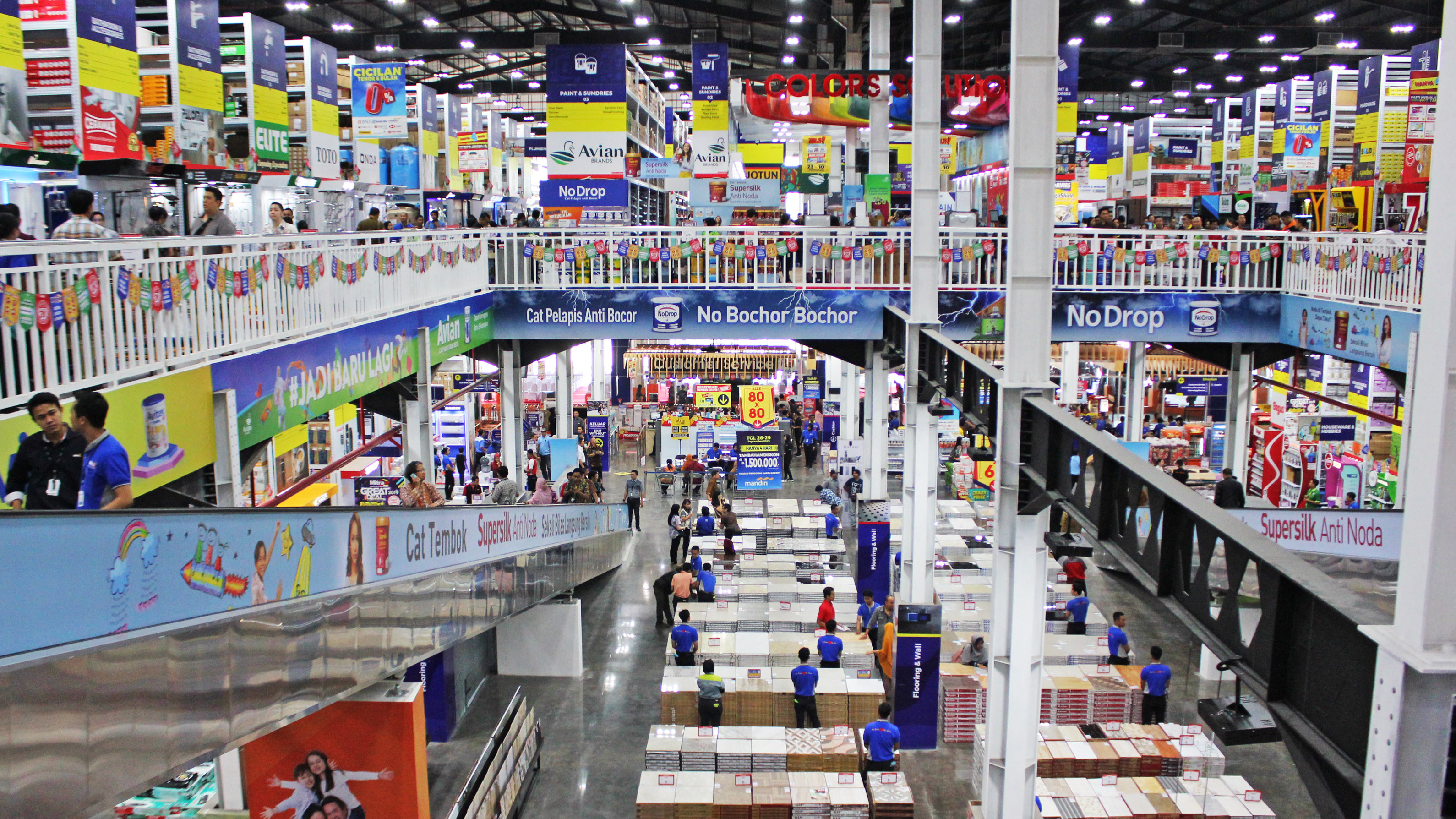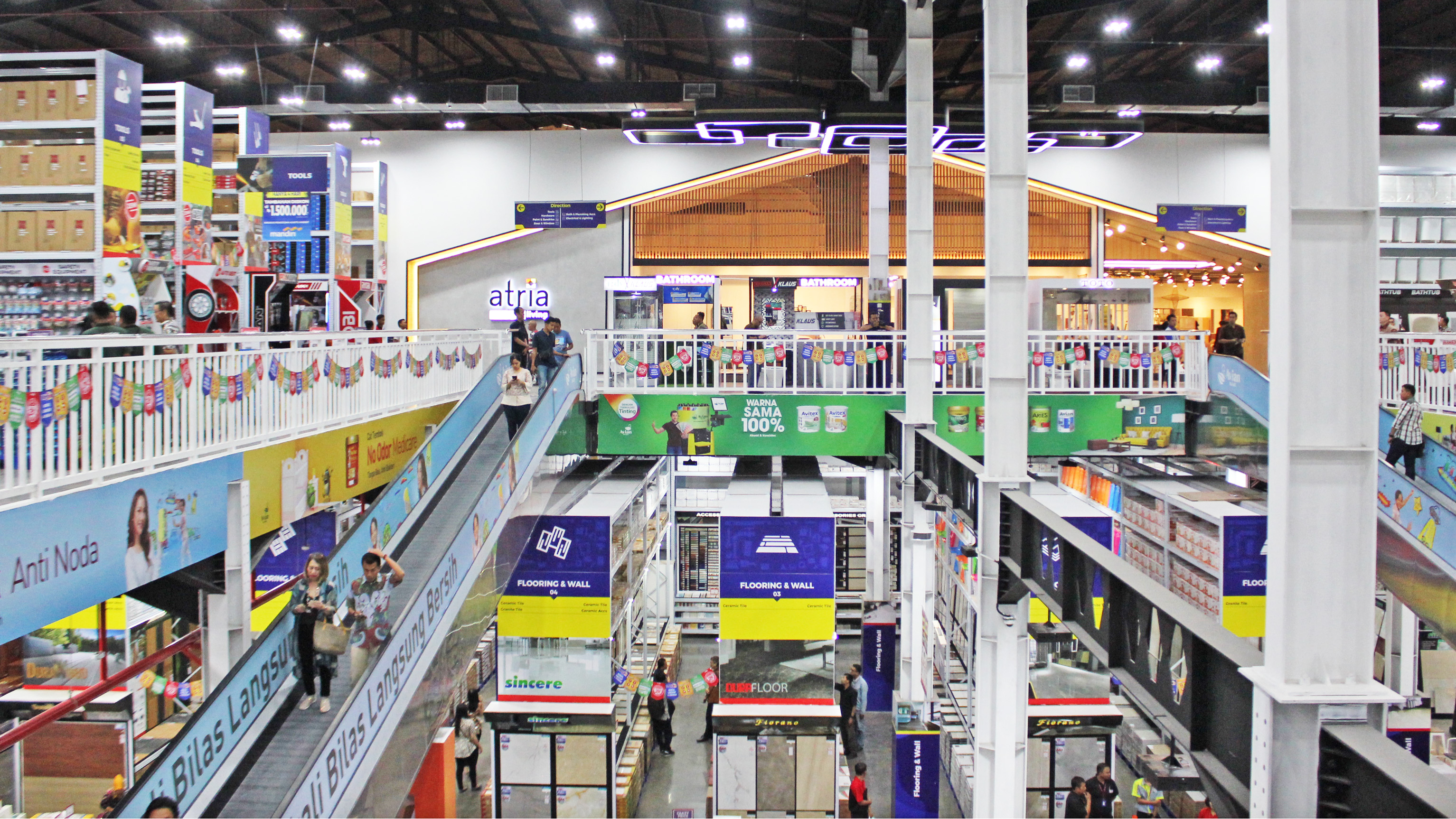 Atria is now available in Surabaya
Unlike the other Mitra10 previous stores in Surabaya, Mitra10 Ahmad Yani completed with a furniture outlet, Atria. It's the first Atria outlet in Surabaya also the 11th outlet in Indonesia. Atria occupies a selling space of 1,500m2 and a showroom warehouse of 64m2 managed by a total of 28 store personnel and 15 warehouse personnel.
"Atria is the first branch located in Surabaya, especially East Java. By carrying out the concept of Shop in Shop concept, we offer a complete, comfortable and safe shopping experience." Explained by Idrus Widjajakusuma.
Atria is a modern furniture retailer that offers 9,000 items of Stock Keeping Unit (SKU), various types of furniture ranging from living room, bedroom, dining room to kitchen with attractive quality and design. The products offered are arranged by designers according to the theme of the room to make it easier for consumers to choose the right products comfortably.
Both Mitra10 and Atria are targeting the end-user property segment, namely home and apartment owners who want to build or renovate their homes. Various special promo programs during the opening are also offered to attract buyers, ranging from price discounts, design consultations to free delivery services.
At the opening of the showroom at Ahmad Yani, Atria collaborated with Ciputra University, the Faculty of Creative Industries, which focused on interior architecture study programs. They also take shelter in a business unit called Accents which is held to collaborate with national companies to sell the creations of the nation's children.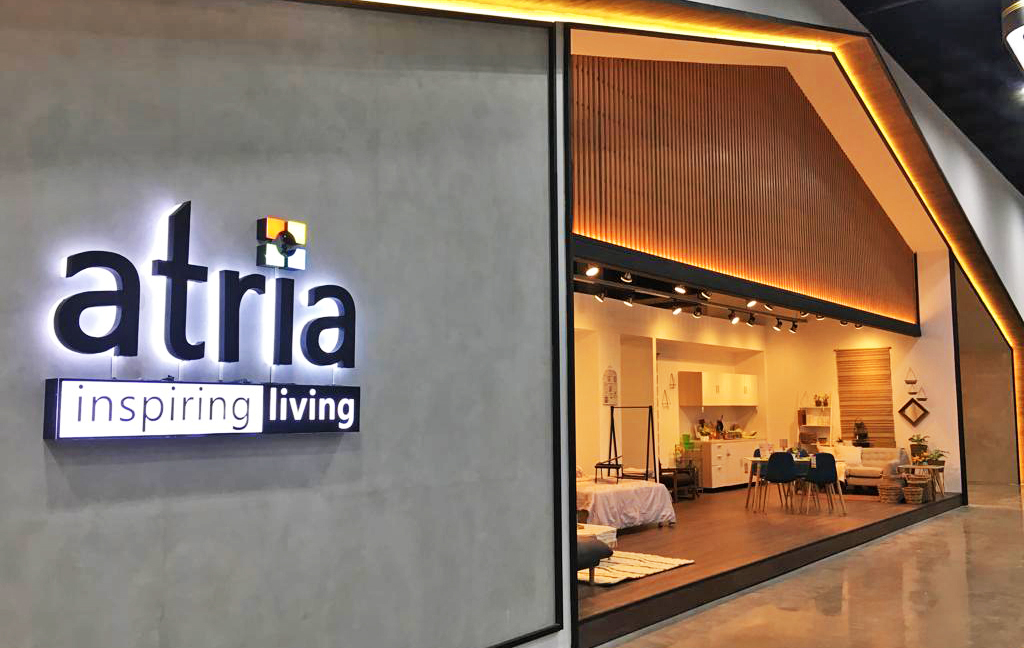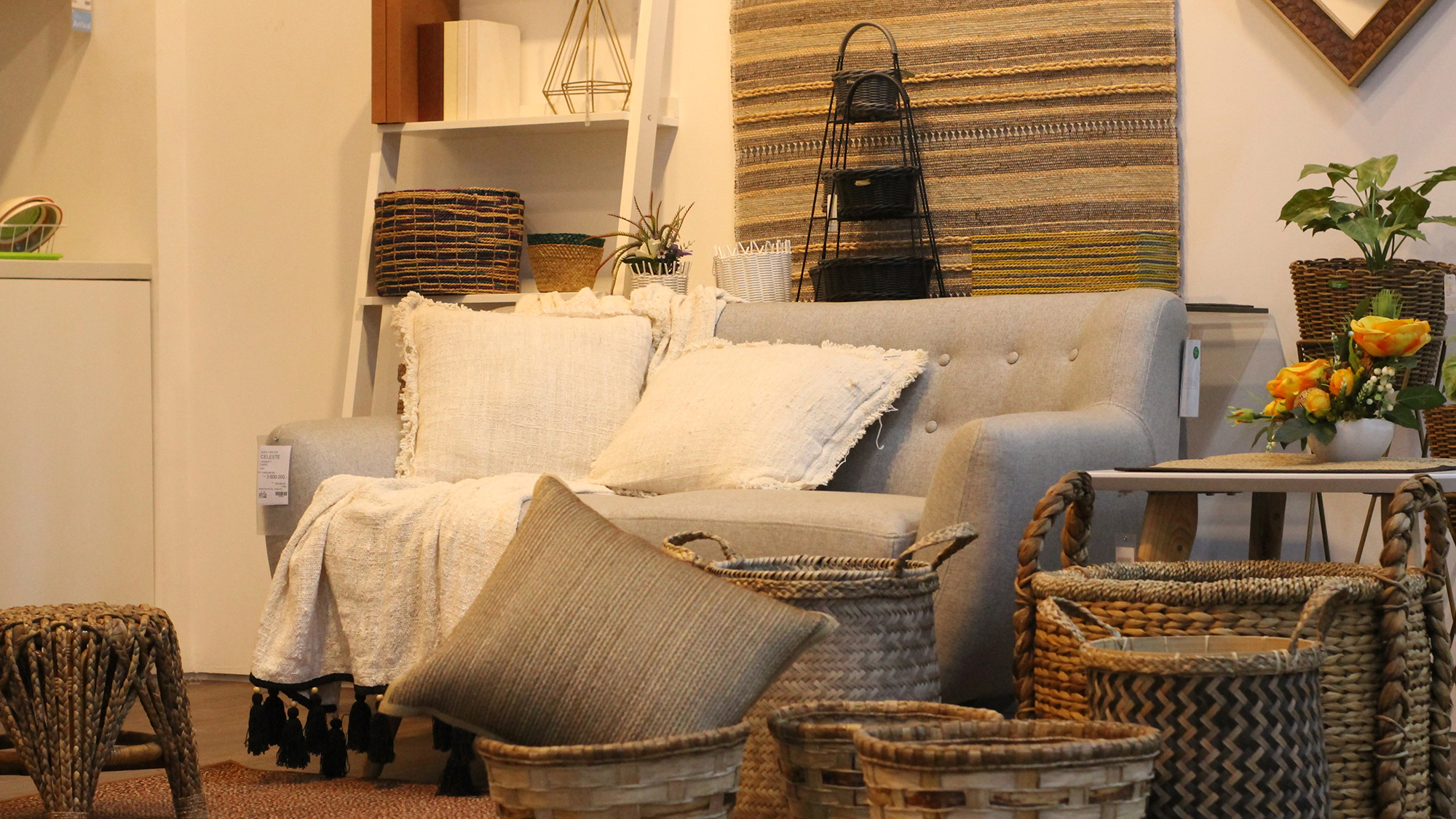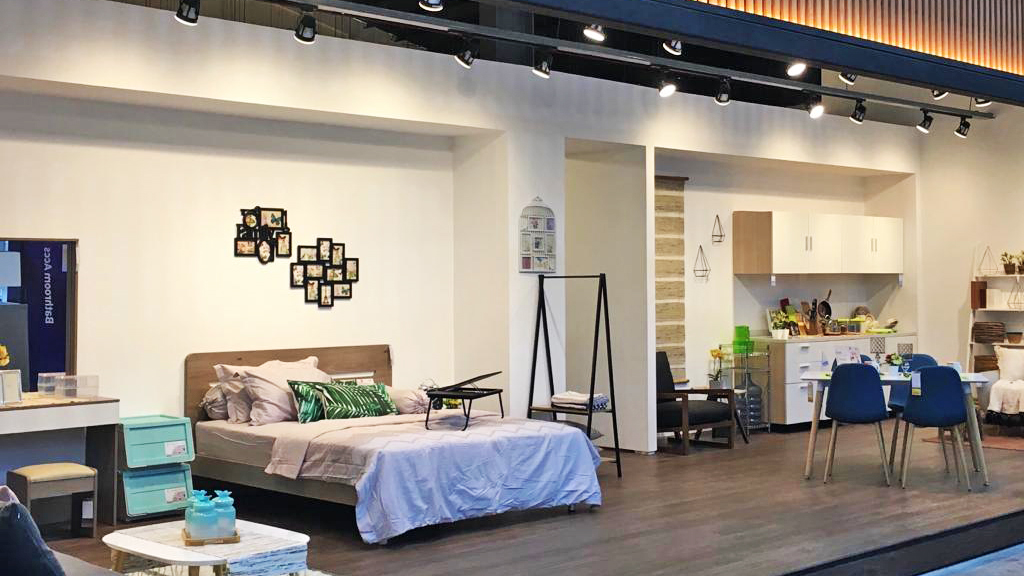 The cities of Surabaya and Jakarta are the cities with the highest concentration level in the property market as reported by one of the international property consultants recently (note: Colliers International: "Decoding South East Asia Real Estate: Insights for Owners" released March 2019). Moreover, the government has completed the largest connecting infrastructure project in Java, namely Trans Java.
"We carefully choose Mitra10 and Atria locations, taking into account the growth, distribution of residential areas and prospects in an area. We do this to be a sustainable growth. "Add Idrus Widjajakusuma.
In 2019, CSA targets a consolidated growth of 13% which is supported by the distribution growth target of 10% and Modern Retail by 20% to support the Company's consolidated revenue target of Rp. 12 trillion in 2019.
CSA's business prospects are inseparable from Indonesia's economic growth targeted by the government at 5.1%. Of course, this growth is inseparable concerning the consumption target and the need for homes by the people of Indonesia. Household consumption is in the range of 5% with an inflation rate of 3.5%. The backlog of housing needs has reached 7.6 million homes (Sources: Kompas.com). With this indicator, CSA believes that the business climate in Indonesia is very conducive and will encourage the growth of CSA's business prospects, which focus on the building material sector both in the distribution and modern retail segments.
About PT. Catur Sentosa Adiprana Tbk. (CSAP: IJ)
Starting from a 40m2 "Sentosa" paint shop in Jakarta in 1966, entering its 53rd year, CSA has become the largest Independent Building Material Distribution and Retail companies in Indonesia. In addition to Building Materials CSAP also distributes Chemicals and Consumer Goods (FMCG). CSAP currently has 42 Building Materials Distribution Branches in 40 major cities, 4 Chemical Distribution Branches, 38 FMCG Distribution Areas, 32 "Mitra10" Modern Building Materials & Home Improvement outlets and 11 "Atria" Modern Home Furnishing Retail outlets.
For further information, please contact:
Jl. Daan Mogot Raya No. 234 Jakarta 11510
Contact Person:
Idrus H. Widjajakusuma, Corporate Secretary
M: +62 819 32930123
P: +62 21 5668801
E: corsec@csahome.com www.csahome.com